Easy

   Serves 2
Ingredients
butter
spring onions 4, chopped
Dijon mustard 1 tsp
chicken stock 100ml
skinless boneless smoked haddock 250g, cut into chunks
raw peeled prawns 150g
crème fraîche 3 tbsp
chives chopped to make 2 tbsp
lemon juice a squeeze
mashed potato or cooked basmati rice to serve
Method
STEP 1
Heat a large knob of butter in a deep,lidded frying pan over a medium heat and cook the spring onions for 5 minutes until softened.
STEP 2
Stir in the dijon mustard and chicken stock then simmer for 2 minutes.
STEP 3
Add the fish and prawns, and cook with a lid on for 3-4 minutes or until opaque and cooked through. Stir in the crème fraîche and bring to a gentle simmer.
STEP 4
Season then stir in the chives and lemon juice. Serve with mash or rice.
Source:
https://www.olivemagazine.com/recipes/quick-and-easy/smoked-haddock-and-prawn-stew/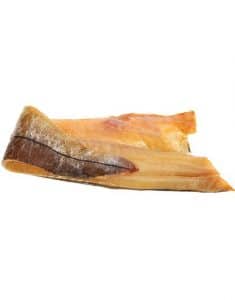 Traditional wild Scottish smoked Haddock left the traditional way with no added colouring – perfect for kedgeree.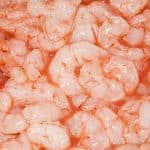 These are a 10% or factory glaze wild Icelandic peeled Prawn with excellent colour and the quality of a catering pack and can be used in a wide variety of dishes and appetisers both hot and cold.