Easy

   Serves 4
Ingredients
100g Parmesan cheese
50g butter, softened
3 tablespoons mayonnaise
2 tablespoons fresh lemon juice
1/4 teaspoon dried basil
1/4 teaspoon ground black pepper
1/4 teaspoon salt
1kg tilapia or cod fillets
Method
STEP 1
Preheat your oven's grill. Grease a grill pan or line pan with aluminium foil.
STEP 2
In a small bowl, mix together the Parmesan cheese, butter, mayonnaise and lemon juice. Season with dried basil, pepper and salt. Mix well and set aside.
STEP 3
Arrange fillets in a single layer on the prepared pan. Grill a few inches from the heat for 2 to 3 minutes. Flip the fillets over and grill for a couple more minutes. Remove the fillets from the oven and cover them with the Parmesan cheese mixture on the top side. Grill for 2 more minutes or until the topping is browned and fish flakes easily with a fork. Be careful not to over cook the fish.
Source:
http://allrecipes.co.uk/recipe/7007/easy-grilled-parmesan-cod.aspx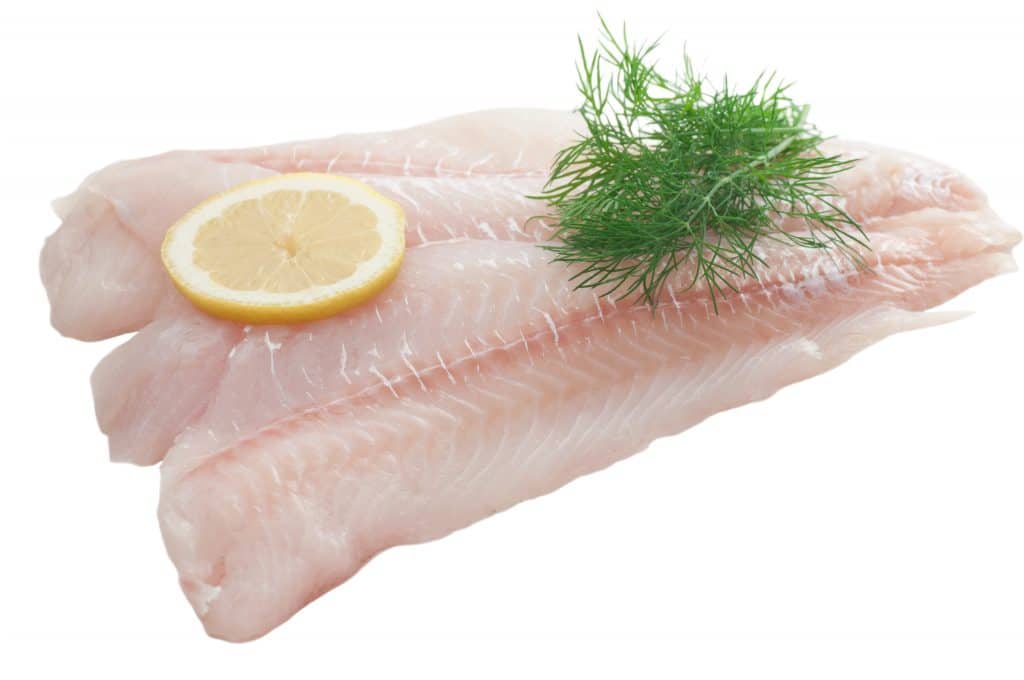 If you want true fish and chip grade cod, then this is it. X large 8/16 oz fillets, skin on and boneless. Not the cheapest, but the finest quality cod, we've seen. Get your beer batter ready.