Easy

   Serves 4
Ingredients
1 tbsp olive oil
1 large onion, finely sliced
1 garlic clove, finely chopped
1 1/2 tsp smoked paprika
400g tin chopped tomatoes
600ml chicken stock
450g (14 1/2oz) skinless white fish fillets, such as cod or haddock, chopped into large chunks
175g (6oz) raw peeled king prawns
200g (7oz) mussels, cleaned and debearded (discard any that don't close when firmly tapped)
small bunch flat-leaf parsley, leaves roughly chopped
crusty bread and butter, to serve (optional)
Method
STEP 1
Heat the oil in a heavy-based pan with a lid. Add the onion and cook for 5 mins, or until softened. Stir in the garlic and paprika, cook for 2 mins, then pour in the tomatoes and stock; season. Bring to the boil, then reduce to a simmer for 10 mins.
STEP 2
Add the fish chunks and continue cooking for 2 mins. Add the prawns and mussels, then cover and cook for 3 mins. Discard any mussels that haven't opened, then scatter over the parsley.
STEP 3
Spoon into shallow bowls and serve with crusty bread and butter, if you like.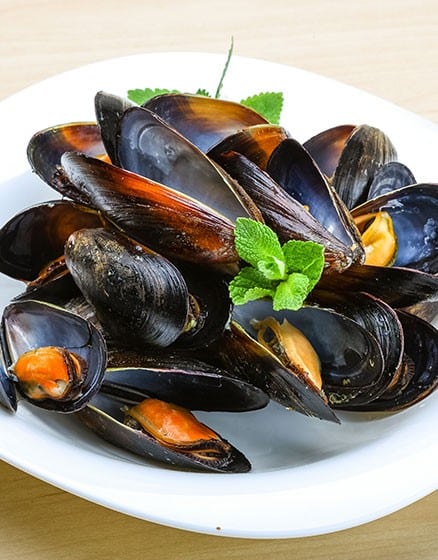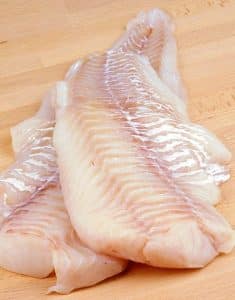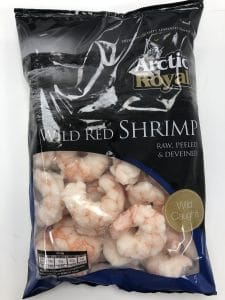 Whole part-cooked Mussels.
You just need to reheat, ours are farmed in Spain
These are great in a Paella or why not try our recipe for Mussels in Tomato sauce or simply eat with crusty bread.
These are wild skinless 7/80z fillets. 4/5 in a kilo bag
Cod fillets caught deep in the Atlantic Ocean, filleted and flash-frozen within 3 hours of being caught. We try to always buy from Icelandic or Norwegian boats where the Cod is managed and not overfished – so enjoy with a clear conscience!
Raw peeled and deveined wild Argentinian red shrimps. New larger 16/20 per 454gram. 1 kg bag, 800g net weight.!